You have discovered the home of your new data experts. Read on to learn how to leverage your information needs into a new level of competitive advantage…
Consultation
At DataOne, we're far more than "database guys." We're your business consultants for the information age. We listen to your story – of your company, offerings and audience. Our goal is not just a database, it's a client with a competitive edge.
Realization
Turning ideas into reality – taking that important step. When we move with you into the realm of project development, DataOne carefully designs your path to success.
Technical Stuff
If it's data, DataOne does it – imports, manipulation, reporting. Everything that's important to your business information needs is our forte.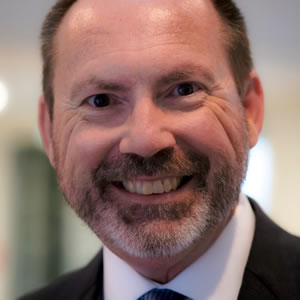 James Pilcher
Founder / Database
Whisperer
We are all about Information. Our passion for databases leads us to take on new technical and creative challenges every day.
As founder and lead creative talent, Jim Pilcher is a class-leading Microsoft Access developer, having worked with Access professionally and consistently since its introduction over two decades ago. Jim's company, DataOne, Inc., maintains a broad worldwide clientele, providing database solutions for widely varied markets and enterprises of every size. A frequent presenter at the nationally-recognized Denver Area Access Users Group, Jim has successfully served many terms as its President.
Updates, Tips and News from DataOne
Common wisdom tells the serious Access developer that using subdatasheets will slow his application. In particular, the automatic subdatasheets cause the biggest slowdown. Here I've written some code that you can drop into any Access database and become the hero that...
We're here to inspire, have fun and to meet clients who become friends.

DataOne created an efficient data entry and extraction structure that moved our semi-annual reporting process from one that took 30 days to complete to one that took only four days, saving much needed person hours for other projects. DataOne was quick and able to respond to changing needs.
Christine McKibbin, PhD
University of Wyoming

Sequoia Publishing has used Jim Pilcher's database services in our company for over 15 years. We are completely satisfied with his work. We worked with several MS Access consultants before Jim and were struggling to come up with a usable program to handle order entry, customer records, sales calls, and inventory control. Jim took on the task and solved our problems. What I have really appreciated over the years is his ability to jump into someone else's Access code, diagnose the problem and get it fixed quickly. He is extremely knowledgeable, very fast, flexible, and practical. He responds to even my smallest requests. I highly recommend Jim and his DataOne team.
Thomas J Glover, President
Sequoia Publishing, Inc.

The Mental Health Center of Denver has worked with DataOne for over ten years. We have relied on their expertise to enhance or troubleshoot existing applications, repair migrated databases, and develop large and small projects. DataOne provided the development expertise for a very large program that is mission critical in our company, and they have continued to support and enhance the program for several years. Jim Pilcher has provided professional consulting and project management. He is responsive and organized. Nothing ever falls through the cracks. DataOne is one of our strongest Information Technology partners.
Jean Symons, Software Engineer
Mental Health Center of Denver

We have used Jim Pilcher for close to a decade in assisting, implementing and managing our Access database & program for our residential electrical design company. Jim's work has been essential to the growth and success we've experienced as a company over the years. Lately he even assisted us in migrating over to a new cloud-based server which meant researching and troubleshooting various software issues that we came up against as a result. We have appreciated his diligent efforts to find solutions to all of our needs, as well as advice to help us be more efficient and productive in our future plans as a company.
Janelle Lind, Design Specialist
LET DESIGN WORKS
Reunions Unlimited has worked with DataOne and Jim Pilcher for over 15 years. During this length of time, Jim has kept up with technological advances that assist us to continually update our database systems. His results include improved efficiencies on multiple levels, whether we are dealing with our many offices throughout the country, new data techniques with improved efficiencies, continuity between our database and website, or dealing with USPS mass mailing regulations, DataOne is always there for us. Jim is always a true professional and gives us 110% with each and every project and challenge placed before him. I can say without hesitation that without Jim and DataOne, Reunions Unlimited would not have enjoyed the success it has over the years.
Bill Gunkel, Owner and President
Reunions Unlimited